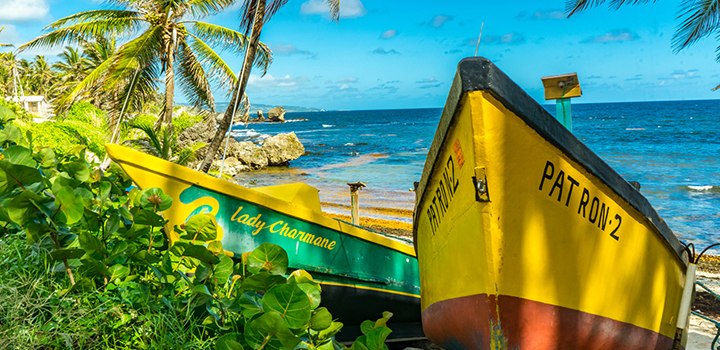 Sophisticated and laid back, cutting-edge and casual, exotic and exuberant – these words are just a glimpse of what Barbados has to offer. The Island runs the gamut – from over-the-top ultra luxury resorts, to quaint chic hotels, and restaurants to rival any the world over, along with enough activities, places of interest and plantation houses to pack into any stay.
In Barbados, you'll discover a vibrant culture passionate in spirit and full of life. A place where refined luxury and exceptional culinary delights dance and mingle among lush tropical greenery, azure blue waters and warm golden sunlight. If you're looking for a Caribbean Island that gently blends the old with the new, where gorgeous sun, sea and sand are just half the thrill, let St. James Travel & Tours be your Island partner for your next Barbados escape.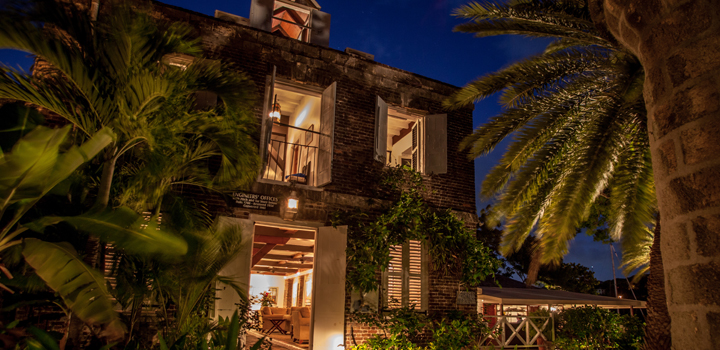 Boasting 365 beaches, 'one for each day of the year', Antigua offers a refined reprise from the noise and madness of everyday life. With boutique 5 star properties and local resorts offering sprawling acres of powder white beaches, the Island promises boundless water adventures, including the world renowned Antigua Regatta. In contrast, its mountainous interior features lush, tropical forests and mangrove wetlands, perfect for the avid explorer.
On neighbouring Barbuda, you can track the island's fabled frigate birds and visit the Caribbean's largest rookery.
For an unforgettable getaway where the pace is still deliciously slow, let us show you why Antigua is your perfect destination choice.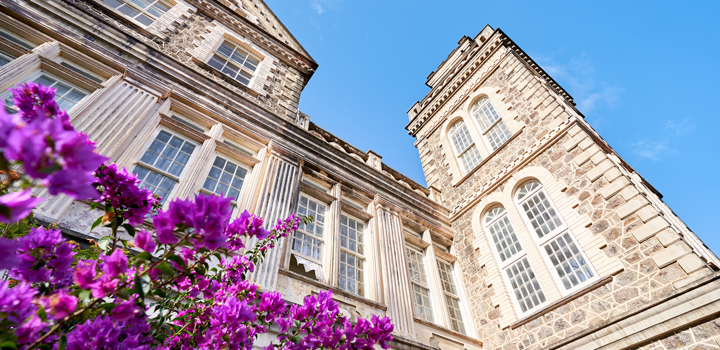 Dubbed 'Pure Grenada – the Spice of the Caribbean' because of its impressive production of nutmeg, mace, cinnamon, ginger and cloves, Grenada has a rugged mountainous interior of rainforests and waterfalls and an indented coastline with protected bays and secluded beaches. Its capital, St. George's, has one of the prettiest harbour settings in the Caribbean.
Greneda is a truly authentic Island destination, offering some of nature's best gifts, coupled with a warm, welcoming people. With numerous 5 star boutique properties, the destination is perfect for a small, high-end Corporate retreats and couples looking for a romantic retreat from the hustle of every day life. Let St. James Travel & Tours add just the right touch of spice to your next Grenada stay!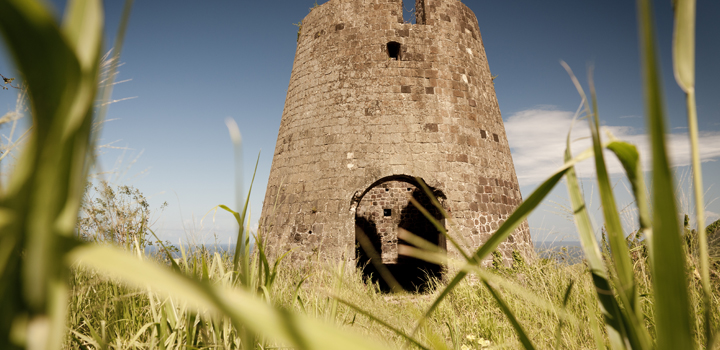 The twin Island federation of St. Kitts and Nevis is still one of the most undiscovered places in the Caribbean and promises a truly magical escape. One of the few countries in the region where agriculture is still a larger part of the economy than tourism, St. Kitts boasts salt ponds, rolling vistas, deeply indented bays, patchwork cane fields and an imposing dormant volcano. Nevis promises miles of stunning black sand beaches, an impressive mountain peak and a smattering of remarkable Plantation Houses.
Offering the unique opportunity to experience both Islands in a single stay, St. Kitts and Nevis offer fabulously unique dining options, from Michelin star restaurants to beach shacks, as well as a plethora of land and sea activities. Guests can enjoy the lush tropical landscape with an intoxicating blend of sunlight, mountainous interior, patchwork of cane fields, and the rugged hills. 
Nature is only a small part of the wonder of these relatively undiscovered destinations. Steeped in both British and French history, the two islands form the smallest country in the Western Hemisphere, so it's not hard to cover the best attractions in a few days and still have time left for relaxing on the beach. Let St. James Travel & Tours guide you to explore St. Kitts & Nevis!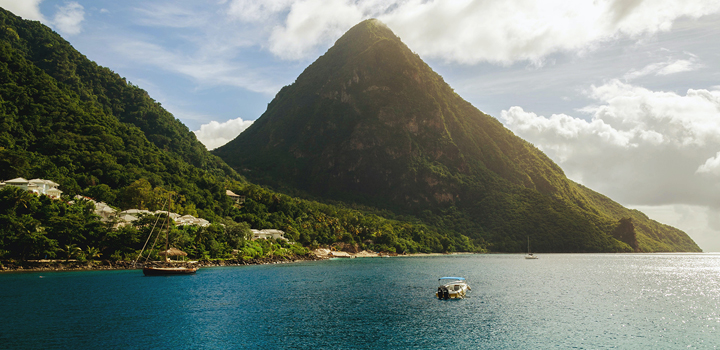 Breathtaking beauty and awe-inspiring mystique, Saint Lucia captivates anyone who sets foot on her coastline. This magnificent island, proudly dotted by the world famous Piton mountains is always evocative. Whether reclining on the sandy white beaches, soaking in the volcanic mud baths of Soufrière, ziplining through lush rainforests, indulging in authentic island food, or riding ATVs through the countryside the Island truly offers something for everyone.
Explore abandoned sugar plantations, snorkel with the turtles in crystal clear waters, or experience a live sea turtle hatching in the last light of dusk – there is no limit to the breathtaking possibilities that await.
Welcoming guests with her soothing waves, warm beaches, and hospitable people, St. Lucia personifies adventure and inspiration. Let our Team at St. James Travel & Tours be your personal guide to discovering this spectacular paradise.